Each year, more than one million people worldwide use these research-validated tools to inspire, energize, empower, and transform. Proven solutions that establish a common language to improve communication and teamwork and create more productive workplaces.
Everything DiSC Workplace can be used with everyone in an organization, regardless of title or role, to improve the quality of the workplace.
The Profile…
In-depth: The 20-page Profile provides real-world tips and practical strategies for building a better workplace.
Precise: Everything DiSC uses adaptive testing—an interactive assessment process that tailors questions based on an individual's responses—to give participants the most precise style assignment possible.

Family of products…
offers solutions for individuals at any level of an organization
includes a variety of assessment tools for growth throughout your career
is time-tested, extensively researched
is innovative and transformational
is available in multiple languages
is used in more than 70 countries around the globe
Insightful Profiles…
spark meaningful and purposeful discussions that begin with understanding oneself
put assessment insights into action
create empathy and understanding of other styles
help individuals develop a broader understanding of themselves and their relationships, explore their potential, and build more effective relationships
Everything DiSC Products…
Workplace
Management
Work of Leaders
363 for Leaders
Sales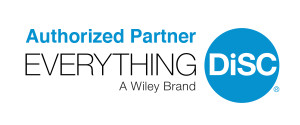 Copyright (c) 2017, Greystone Global LLC, All rights reserved