We believe that an organization's capacity to achieve its mission comes from its ability to maximize its leaders. Meaning, its leaders' ability to work effectively with each other and with those they are leading. When the people in an organization are in sync, they are empowered to thrive, both individually and collectively.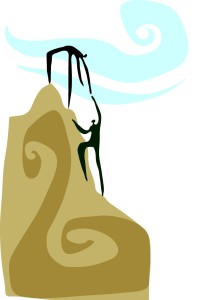 If you could get all the people in an organization rowing in the same direction, you could dominate any industry, in any market, against any competition, at any time. ~Patrick Lencioni
The most empowering condition of all is when the entire organization is aligned with its mission, and people's passion and purpose are in sync with each other.  ~Bill George and Peter Sims
Every one of us has the capacity to lead. ~Simon Sinek
Greystone Global's mission is to maximize leaders through strategic alignment, cohesive teams, and personal leadership.
Alignment is the outcome of strategic planning. Your vision, mission, and values are clearly articulated and drive decision making across the organization. An inclusive strategic planning process creates a shared understanding and commitment to the organization's direction, along with a detailed plan for execution.
Leadership development training and coaching focused on self-awareness, communication, managing, and productivity become the foundation for building effective teams and organizations.
Greystone Global is in the business of maximizing leaders. 
Copyright (c) 2018, Greystone Global LLC, All rights reserved