Twas the week before Christmas and all through the office
Executives were counting their profits and losses.
The finances were posted on the intranet with care,
In hopes that bonuses soon would be there.
The bosses were nestled all snug in their high-priced threads,
While visions of more danced in their heads.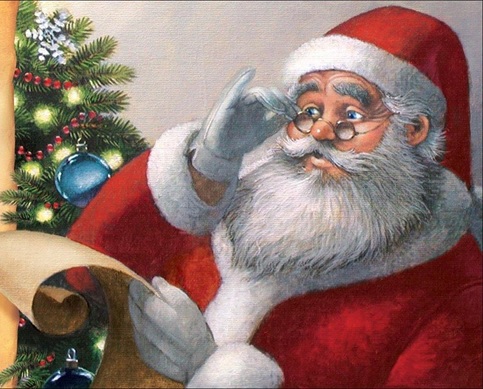 This has become my annual Christmas blog; you may recall it from previous years. It still feels like a good way to think about the holidays, ending one year, and beginning another.
The spirit of the holidays and year-end seems to always remind me of how much we focus on, or obsess over, more. We expect our corporate goals to express how we want to achieve more, we write New Year's resolutions that describe how we will do more, and as we balance our bank accounts we long for just 10% more so that we can be really happy.
Tom Rath and Barry Conchie co-authored Strengths Based Leadership. Their research uncovered what employees are really looking for in their leaders, and you guessed it, it's not the pursuit of more. What employees want and need from the most influential leaders in their lives is: trust, compassion, stability, and hope. Seems much more aligned with the holiday season, doesn't it? Maybe my rendition of Twas the Week Before Christmas should sound more like this:
Twas the week before Christmas and all through the office
Executives were envisioning their dreams and their promise.
To model trust, compassion, hope, and stability
By not withholding their own vulnerability.

Employees are trusting their compassionate leaders
While visions of hope and stability make them believers.  

Merry Christmas to all!