What we [resilient leaders] need to do is always lean into the future; when the world changes around you and when it changes against you – what used to be a tail wind is now a head wind – you have to lean into that and figure out what to do because complaining isn't a strategy. ~Jeff Bezos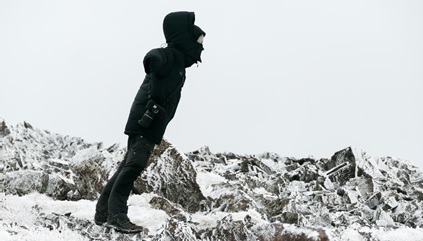 While the calendar on the wall has been replaced with a new year, the challenges that greeted us in 2020 remain our close companion into 2021. We embark on another year teeming with uncertainties. This calls on us to dig deep and be resilient leaders, capable of leaning into the future.
Let's get practical. When we feel the pressure of leading through uncertainty, again, that is laden with pandemic fatigue, and all we want to do is complain, how do we muster resiliency? Caroline Webb, author of How to Have a Good Day provides a recommendation. Start asking yourself rewarding questions. Each of these questions is a source of motivation. They each give pleasure to our brains and can change how we feel and think about a given scenario. In other words, this practice can help build resiliency. Here are three rewarding questions suggested by Webb for resilient leaders.
Resilient Leaders Ask a Rewarding Question
Rewarding questions give your brain a reward of some kind, like the boost we get from learning something new, feeling competent, or having a sense of purpose. These questions get us back into discovery mode.
Learning Something New
If something has gone wrong, or if the pandemic has thrown you yet another curve ball, ask the simple question, "What can I learn from this?" If you want to take the idea to another level, add an emphatic statement ahead of the question to shift your thinking into the mode of joy and discovery.
"How fascinating! What can I learn from this?"
Feeling Competent
If you feel like you've run out of options or answers for the ongoing changes and what seem like barriers, ask questions to feel competent. This type of question focuses your thinking on when you've previously overcome challenges, and those challenges don't need to be related to your current situation. For example, questions like:
"When have I handled a difficult situation in the past?"
"What personal qualities helped me to overcome that situation?"
"How does this tell me I'm well-equipped to handle this situation, now?"
Having a Sense of Purpose
When you want to complain or maybe even throw in the towel, ask "What really matters?" Answering that question can help to shift your thinking and bounce back from adversity or another really difficult situation. With both individuals and groups, asking the question "What's your purpose?" can be overwhelming and a bit daunting. However, we need to focus that same type of thinking onto the current scenario. So, think about your intentions and ask:
"What matters most, right now?"
"What do I really want to have happen here?"
Ask rewarding questions, become more resilient leaders, and keep leading with bold grace through the uncertainties of 2021.