Insecure leaders are like fireworks with a lit fuse. It's only a matter of time until they explode, and when they do, they hurt everyone close to them. ~The John Maxwell Company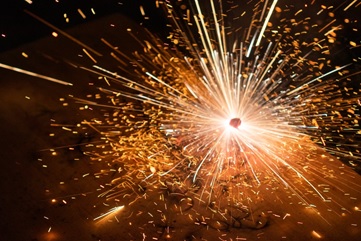 Confident or insecure—sometimes it can be a fine line between the two. But once a leader has crossed over from confident to insecure the dominoes begin to fall, quickly. Over the years of consulting I've observed a pattern. When some people are elevated into leadership positions, their insecurities take over and while they think they are demonstrating confidence, that's not what those on the receiving end see or feel.
I took a few minutes to research what others have experienced in comparison to my own encounters with leaders who are insecure. Here are four questions that seem to be a common perspective.
How do you handle conflict?
Are you going to an extreme? In other words, are you avoiding conflict by being passive-aggressive? Or, are you going to the other extreme and do you see every scenario as a potential conflict? As Sam Luce said in his blog post 5 Signs You Might Be an Insecure Leader, "They are either too soft and squishy or harsh and uncaring. Secure leaders handle conflict with truth and grace working together, because relationships matter more than being right."
Do you overcompensate?
Jeanne Sahadi in CNNMoney said it well. "Insecurity can be disguised by bullying, arrogance, or power-mongering." Do you believe that you are superior? Is your own self-importance taking a priority over building relationships? Is your title more important to you than letting others see your authentic self? If you said yes to any of these questions, you may be overcompensating.
Are you hiding in your office?
I like this one because it's kind of obvious. I've seen leaders almost literally circle their wagons by bringing their direct reports as physically close as possible and even putting up physical walls or doors to make it more difficult for employees to reach them. These leaders always seem to have so much work to do that they just don't have the time to get out of their office and engage with employees. This question isn't metaphorical, it's literal, are you hiding in your office?
Are you respectful of others?
Respect—I love that word because it can cover so much territory. Disrespect can include everything from not helping others grow, being a know-it-all, surrounding yourself with people you can control, considering anyone who disagrees with you "disloyal," etc. Simply put, the word respect means: admiration, high opinion, reverence, value, esteem. Respect is not the absence of treating people poorly; it's a word packed full of intentionality and deliberate behavior. Are you respectful of others?
A confident leader is someone who leads with bold grace. An insecure leader leads with fearful interference (the opposite of bold grace – check Merriam Webster).