I made my cake different colors because as people we're each made up of different layers. ~Annika Coffman, 12-year-old contestant on Kids Baking Championship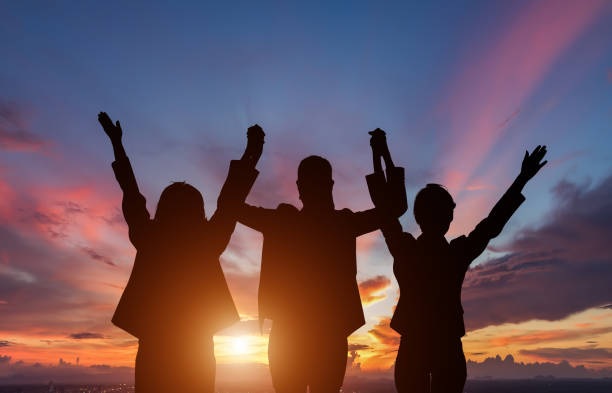 During the very frigid last week of the year, I watched baking shows on the Food Network. I don't bake a lot, mostly because if I did I would eat a lot. I especially enjoyed the Kids Baking Championship because I'm in awe of the talent, discipline, and maturity of these young bakers. I was recently watching the 2015 finale and Annika Coffman was one of the finalists. Their task was to bake a celebratory layered cake. When 12-year-old Annika was asked to describe her cake to the judges, she said, "I made my cake different colors because as people we're each made up of different layers." It was a cake to celebrate our differences and each person's uniqueness. The judges—Duff Goldman and Valerie Bertinelli—who are never short on words, were speechless. They were taken aback by Annika's depth and mature perspective.
Annika was modeling what is described on thekingcenter.org as part of the meaning of Martin Luther King Day—it is a peoples' holiday.
"It is a day of interracial and intercultural cooperation and sharing. No other day of the year brings so many people from different cultural backgrounds together in such a vibrant spirit of brother and sisterhood…This is not a black holiday; it is a peoples' holiday. And it is the young people of all races and religions who hold the keys to the fulfillment of his dream."
This is quite the call to leaders, and I'm grateful that 12-year-old Annika is a young leader who is stepping up to that call.
Differences can be quickly judged, categorized, sorted, and stacked in a hierarchy. Or, differences can be celebrated.
Our culture expects us to evaluate how we "stack-up" against others and then find ways to claw our way to the top (sound like any "leaders" you know). Case and point. I do a lot of training on personality assessments. All of the assessments I've used state that your personality type "just is" and there is no good or bad, right or wrong. Even so, I am still asked and probed to identify "the best" personality type. We just can't let go of comparing, so we judge and categorize instead of celebrate.
I believe that the most effective leaders authentically celebrate people.
Example. Bob Chapman is Chairman and CEO of Barry-Weihmiller Companies, a $1.7 billion global capital equipment and engineering consulting company that "prefers to measure its success by the way they touch the lives of people." Chapman has built a culture dedicated to "bringing out the best in its people through communication, trust, celebration, respect, continuous improvement and responsible freedom." He frequently speaks on the topic of "Truly Human Leadership."
Learning from Annika Coffman to Bob Chapman, let's celebrate MLK Day—a peoples' holiday!