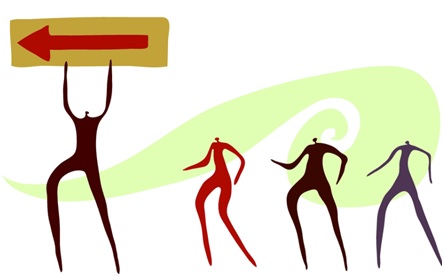 It's been more than 17 years since I completed my doctorate and I still remember the dissertation advice that changed both my mindset and my topic.
I was one of those doctoral candidates who was going to change the world with my dissertation research. I was going to "prove" a better approach to leadership. I had this specific experimental research mapped out in my head as I traveled to attend my last intensive class before I could work exclusively on my dissertation.
It's now been a number of years and I don't even recall the professor's name, but to this day I still remember exactly what he said about choosing a dissertation topic. He said, "Pick a topic that you know you can get done. Then, go change the world." He described how many of the doctoral candidates he had worked with over the years were enthusiastic to change the world. However, they picked a topic and research methodology that was so laborious and would extend over such a long period of time, that they never finished. They became an ABD (all-but-dissertation).
Getting the air sucked out of my research idea…
As he spoke, I felt the air being sucked out of my grandiose research idea. I tried to convince myself that I was the exception. After all, I had a master's degree that focused on research (marketing research) and I had conducted many research studies for universities. I could do this.
As I flew home following the intensive class, I had a come-to-Jesus-moment with myself. I thought long and hard about what he said, "Pick a topic that you know you can get done. Then go change the world." I decided I should take his advice. On the plane home I began to think of an entirely new direction for my dissertation born out of an entirely new mindset – "get it done."
Now, more than 17 years later, I am still incredibly grateful for that advice. It's proved to be one of the best decisions I've made. Not only did I get my dissertation completed in a year's time, my career since that time has evolved out of my dissertation! Something I had not expected when I chose the path of least resistance – pick something you know you can get done.
Criteria for Selecting a Topic
Carol Roberts and Laura Hyatt, authors of The Dissertation Journey (Third Edition, Corwin, 2019) provide several criteria for selecting a dissertation topic, here are a few:
It has to hold your interest for a long time
Must be manageable in size
It must be doable within your time frame and budget
It has to have obtainable data
Where to Find Topic Possibilities
With that in mind, here are a few questions I would suggest to help uncover topic possibilities.
Would taking a deep dive into something related to your current professional work hold your interest?
What have you read recently that got you energized or excited?
Download a few published dissertations in your field of study. Skip to the section, "Recommendations for Further Research." Do any of the recommendations strike you as fascinating or intriguing?
Throughout your doctoral coursework, what papers did you write that seemed to come more easily because you were so engrossed in the topic? What else about that topic would you like to know?
"Pick a topic that you know you can get done. Then, go change the world."