People don't resist change. They resist being changed! ~Peter Senge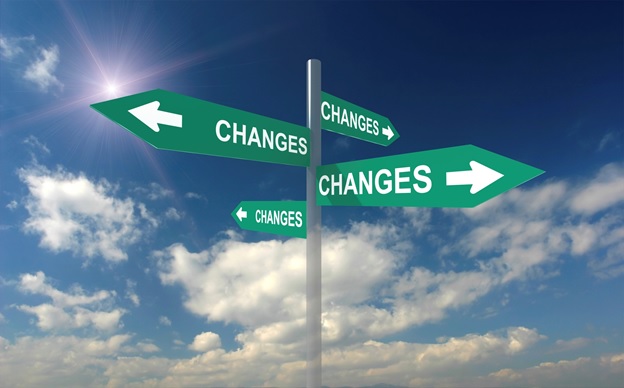 Author John P. Kotter begins Leading Change with this statement: "The single most important message in this book is very simple. People change what they do less because they are given analysis that shifts their thinking than because they are shown a truth that influences their feelings."
To get us all on the same page, the definition of change management is "The discipline that guides how we prepare, equip, and support individuals to successfully adopt change in order to drive organizational success and outcomes (Prosci.com)." In my own words, change management is about helping people emotionally and psychologically adopt change. Or, recognizing that we change more because of how we feel, not as much because of what we think.
A year ago, I spent a day observing a leadership team of a global organization go through change management training. The day was filled with models like the change reaction curve (our emotional response to change), detailed processes how to influence change of both individual and collective behavior, and all the various roles necessary to influence change. Closing out the day with how to create metaphors to communicate a truth to influence how others feel about change.
(Sigh!) After all of that focus on how to help people feel their way through change, there were still leaders in this group at the end of the day saying, "I think we need to talk more about the 'business case' (analysis) for implementing change." Argh! Really?! At least that's what I was thinking in the back of the room.
When faced with a decision, how we feel about something many times (if not most of the time) determines our final choice. Think about the last time you made a big decision (bought a home, moved to a new city, quit your job, etc.). When you made that final decision, did you say to yourself, or to someone else, "this just feels like the right choice"? The data and analysis will frequently narrow the choices, but at the end of the day, we choose to change, or not, by how we feel about it.
I believe that leaders are frequently promoted because they are skilled at making analytical decisions. But, those decisions can't be effectively implemented if others aren't following. And others will follow, or not, based upon how they feel about what's being proposed. The process to garner support and followers (AKA: change management) is quite different from the process to make the analytical, strategic, or technical changes (AKA: project management). If you want to bring people with you, they have to feel it.
Is your organization currently going through a change? What are you showing them to influence their feelings about the change?  "It is not the strongest or the most intelligent who will survive but those who can best manage change." ~Charles Darwin