Stories constitute the single most powerful weapon in a leader's arsenal. ~Dr. Howard Gardner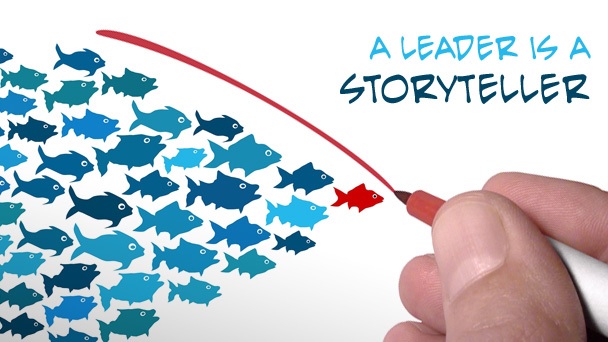 A leader presents the business case for the organization's move in a new direction. It's filled with data and sound logic. Then they ask the people in the organization to join in the move toward the new direction, after all, it's only logical. Instead of resounding applause, the leader is met with skepticism, challenging questions, uncertainty, and apprehension. Sound familiar?
The leader failed to recognize what organizational theorist Chris Argyris coined as the Ladder of Inference. Imagine a ladder…at the bottom of the ladder is all the observable data (all that logic the leader presented in his business case); one rung up is the data I select; then next the stories I tell myself based on my selected data; followed by my assumptions inferred from my stories; which leads me to my conclusions, next come my beliefs based on my conclusions; and finally, the action I take based on my beliefs. Author M. J. Ryan says, "The higher up the ladder you are, the more rigid is your thinking—and the more unsafe you are because you are farthest away from the facts."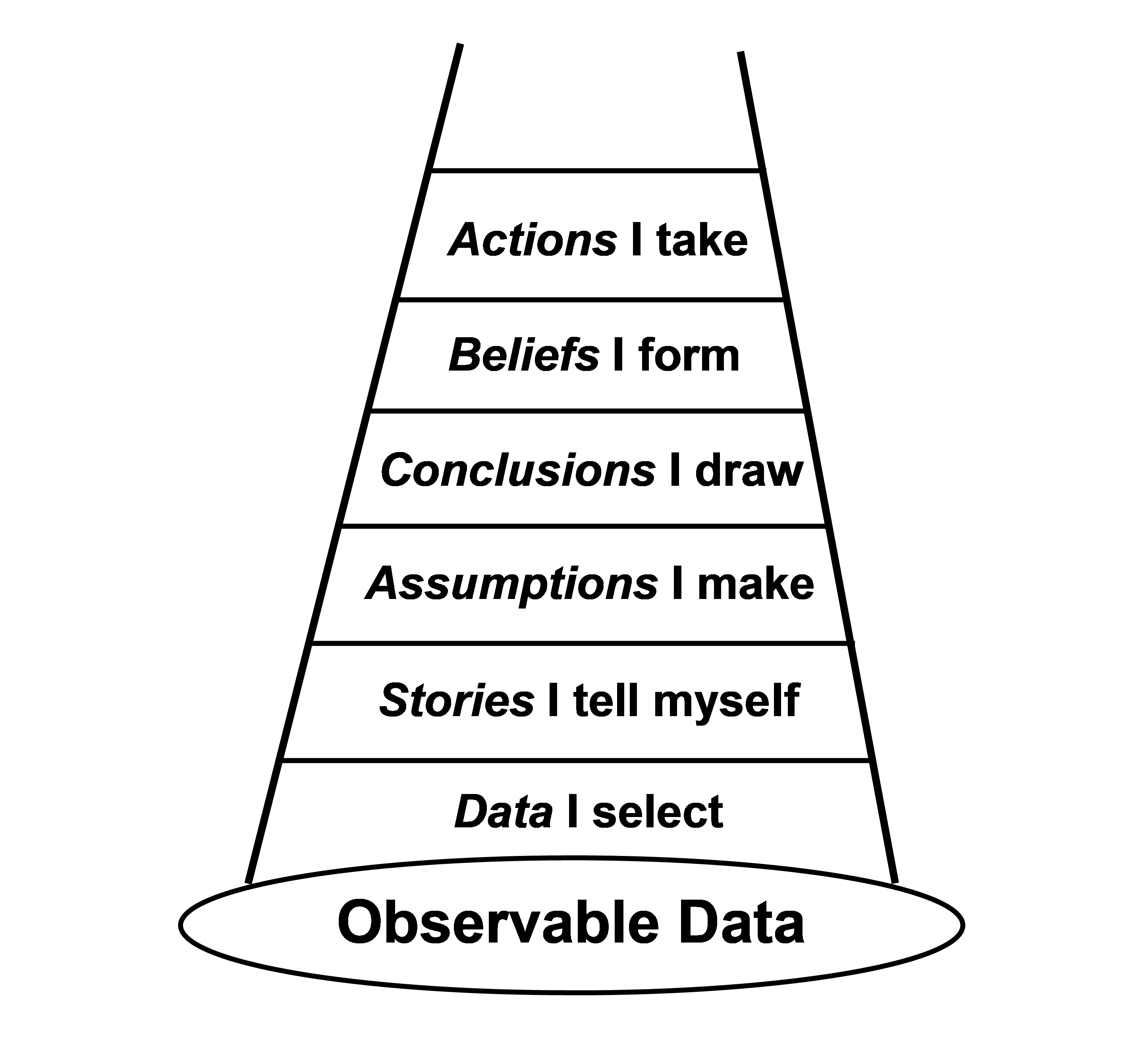 A quote I use frequently in organizational consulting is "every gap in communication is filled with imagination." It describes the dangerous assumption made by too many leaders. Once they've laid out a logical course, they stop. They believe that everyone else in the organization will select the same data, tell themselves the same stories and make the same assumptions, draw similar conclusions, form beliefs that align with theirs and then take action just as they [the leader] had envisioned.
As Argyris' model highlights, the actions we take are a far cry from the observable data. What's a leader to do?
I believe that leaders need to carefully climb up with ladder with their people.
First, don't overwhelm them with data, select the data that is most meaningful. Then, tell them a story. Provide a narrative they can reference throughout the change process. Tell them what assumptions you are making within your narrative/story, how you've drawn your conclusions, what you believe, and then finally what action the organization will take. Far too many leaders jump up the ladder from observable data/facts to taking action and assume that everyone in the organization is both comfortable and capable of making the same leap into the future.
Change is hard. Travel the change journey along with your people. Begin by telling a story.